Cheap Thrills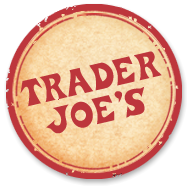 You pick up the glass.
You taste the wine.
You are pleasantly surprised.
You turn the bottle so you can see the price.
Your mouth drops open.
You must tell all your friends.
This is the case with some inexpensive wines on the market today: good and cheap. Here on the coast of California, Trader Joe's has made his mark by giving his subjects "Two Buck Chuck"… Charles Shaw wines for $2.00. Times are tough and even the successful must make arrangements, so it's now "Two and a half Buck Chuck", or "Three Buck Chuck", depending where you shop.
But the hike in price has not dented its reputation for a thoroughly enjoyable drink. When a vintner can do such a good job for such an affordable price, fame is imminent. Gone are the days of wino's begging for change to buy a $7.00 bottle of 'anti-freeze' for the cold night ahead.
However, the stigma is not entirely gone and some of us are embarrassed to be seen drinking wine for less than $15.00 a bottle. But is wine only good when it is expensive? I say: "Of course not." My reason? Not everyone likes the same flavours. But if you appreciate the nuances of life, you will not be content with low cost /decent wine, alone. You will want to know what is in those other bottles with the extra zeros on them. Expensive wines have their place on your table, too.
But for now, let's pat ourselves on the back for finding the perfect Chardonnay for a summer lunch at $2.50 a bottle!
Thanks T.J.