Posted
9 August, 2013 by admin
in blog
Bottle Shock Prayers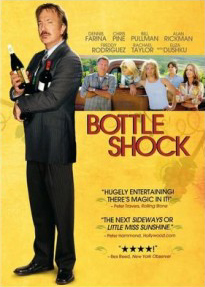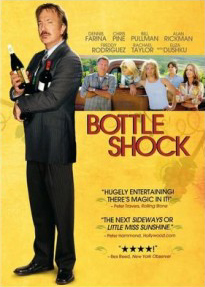 The sentiment of a scene taken from the film "Bottle Shock", really got to me… it begins with Bo Barrett introducing Gustavo Brambila to Sam, the new female intern, though he is really introducing us, the viewers, to the heart of the wine-making business.
"Gustavo is very modest when he's not snapping off the antennae's of trucker's twice his size", and continues: "Gustavo was raised in the vineyards of northern California. He has this valley's grapes in his blood. Pour this Mexican hombre a glass of wine, and he'll tell you how much Cabernet and how much Merlot is in the blend. He can even tell you the vintage."
Later, Bo's dad Jim, who is having financial difficulties, let's Gustavo go. Gustavo's impassioned response may as well have been preached from the pulpit: "To make wine you have to have it in your blood. You have to grow up with the soil underneath your nails, and the smell of the grape in the air that you breathe. The cultivation of the vine is an art form. The refinement of its juice is a religion that requires pain, desire, and sacrifice."
"Amen." is Jim's reply.
As Gustavo drives off, the sound-track rolls out 'church music'. When he goes to say goodbye to Sam, he brings a bottle of his private label. She toasts him: "To Gustavo; farm-hand and renegade, who worships the sanctity of the vine."
Gustavo raises his glass and adds, "and can't afford a full tank of gas".
It's these insights into truly good wine that entices us, and on occasion brings us to our knees – in appreciation.
Sanctity of the vine – I couldn't have put it better.
To Gustavo. *raises glass* To the grape.